Moalboal and Panagsama Beach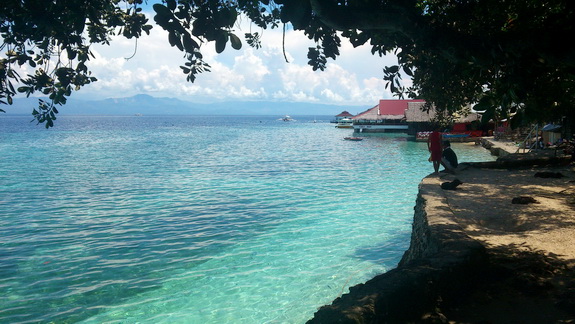 About Moalboal
Moalboal is a sleepy town about 90km south of Cebu City, at the western shore of Cebu Island. It can be reached by public transportation (bus), taxi or car service within 2 ½ hours. The town has a population of about 30,000 residents and a university. To the east, mountains up to 1000m rise, home to rice fields and tropical vegetation good for mountain biking and adventure tours. To the west, a peninsula extends from shore; this is where all the beach resorts and dive shops are located. From shore Pescador Island and Negros Island are visible to the west. More about Moalboal here.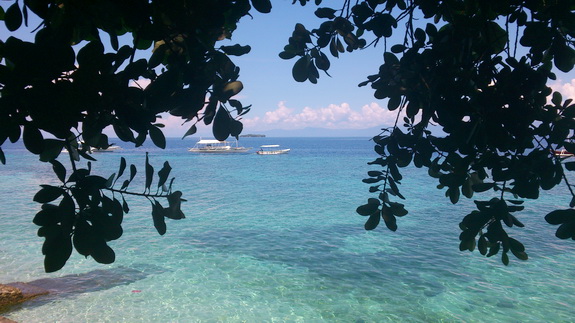 About Panagsama Beach

Panagsama Beach is the heart of Moalboal if it comes to diving and tourism. Basically the beach strip, about 800m long, is divided into two sections, "downtown", where most of the restaurants, bars, eateries, dive shops and souvenir shops are located, and "uptown", the southern end of the beach, which is quieter with only a few resorts and restaurants. Fronting Panagsama Beach, which has no real sand beach to speak off, is a coral covered fringing reef which offers impressive dive sites just on the door steps of many resorts and dive shops.